NU CALMAR Absolute Soothing Cream – Get effective relief for Athlete's Foot, Jock Itch & Ringworm
Made in the USA with plant-based ingredients
● Treats the underlying infection while soothing and repairing skin
● Contains a powerful broad-spectrum anti-fungal agent
● Proven clinically effective in the treatment of most athlete's foot, jock itch and ringworm
● Made with plant-based and skin friendly ingredients
NU CALMAR Absolute Soothing Cream
For effective treatment of most athlete's foot, jock itch and ringworm
Portable & travel friendly
Sleek enough to be displayed on the top shelf
SHOP NOW
My son battled athlete's foot for several months. we tried so many products that stopped the itching momentarily but didn't actually kill the fungus. After five days of using this product - no more athlete's foot
NU CALMAR Absolute Soothing Cream: A NU Formula
For effective treatment of most athlete's foot, jock itch and ringworm look no further than NU CALMAR. Made with proven and potent botanicals, our cream offers immediate relief while also calming your skin.
Back in 2015, identical twin sisters - one a research scientist and entrepreneur and the other a corporate attorney and company director - set out to create an affordable, botanical-based, synthetic-free antifungal cream to treat athlete's foot, jock itch and ringworm while also soothing and nourishing the skin. Their aim was to provide rapid relief and save time and money on expensive doctor visits. 

Made in the USA
NU CALMAR is 100% USA made. All of our products are manufactured in the USA. #SupportLocal.

Botanical Based
We choose to keep our products free from harsh chemicals, fillers and synthetic chemicals that can be harmful for your skin. That's our promise.

Soothing and Calming
Made with powerful yet gentle botanicals, our cream is suitable for even the most sensitive skin.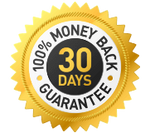 Your purchase is backed by a 30-Day Money-Back Guarantee. If you're not satisfied with your purchase, just let us know within 30 days of your purchase, and we'll give you back your money. No questions asked. That's our guarantee!